I was just reading a 2009 article that presented the offsetting of a private jet´s carbon emissions as greenwash. Continue reading →
The world's forests cover about thirty-one percent of the worlds land. One causing problem for the world's forest is deforestation. Deforestation happens for a few reasons. According to the Global Environmental Governance Project "Deforestation is commonly defined as the destruction of forests due to human activity, typically performed by governments, private firms, and illegal loggers" (Global Environmental Governance Project). The methods that are commonly used are clear-cutting, selective harvesting or shelterwood, seed tree harvest, and slash and burn.
Clear-cutting is the least sustainable, but most economically profitable source of harvesting wood and for agricultural purposes. The forest is completely cut down to clear the land for farming or other forms of land use. Usually the habitat is destroyed and cutting down the trees can degrade the soil and cause erosion issues. According to National Geographic "A more workable solution is to carefully manage forest resources by eliminating clear-cutting to make sure that forest environments remain intact. The cutting that does occur should be balanced by the planting of enough young trees to replace the older ones felled in any given forest" (National Geographic). This process will help to make sure that even if the trees are being taken down that in years to come new ones will grow and the forest can function as it is supposed too.
Selective harvesting or shelterwood is when a selected type of tree, usually at different ages, is left to have time to develop while the other trees are cut down. This method is primarily used for logging purposes. This process can cost more because the use of big machines are difficult, however, the habitat stays in tact, the forest still does its ecological job, and the wood that you gain ends up being stronger and better to use. Seed tree harvest is a form of selective harvest in that it leaves the desired trees (faster growing, better genes, etc.) to disperse their seeds and cuts down the other trees.
Slash and burn is when a forest is cut down and the material that is left over is burned. The land is then usually sold to farmers. This is a popular form of deforestation in developing countries. This method ends up cause major environmental issues such as carbon dioxide release and land degradation. The topsoil, which is the most nutrient rich, is usually destroyed and causes issues for the potential farmer to use the land for agricultural reasons.
According to the Encyclopedia of Earth "The predominant driver for deforestation world wide is the clearing of trees to expand agriculture, according to the United Nations Framework Convention on Climate Change.[2] Subsistence agriculture in poor countries is responsible for 48% of deforestation; with commercial agriculture is responsible for 32% of deforestation; and commercial logging is responsible for only 14% of deforestation; charcoal and other fuel wood removals comprise less than 6% of deforestation, but those uses can generally be assigned to subsistence practices" (Encyclopedia of Earth). The best way for developing countries to save their forests are through education and alternative ways of a better and sustainable economical income.
One way to help stop deforestation is to buy recycled or reclaimed wood, but also to be aware when forestry land is being cut down for agriculture purposes and know where the food you eat is coming from.
Like the many people before us the living population adds an abundance of waste to the planet each year. The awareness of the three R's (reduce, reuse, and recycle) are starting to make a popular rise, however, we still have a waste consumption that will end up depleting our natural resources. Acknowledging your presence in the world and the impact that it makes is the first step towards aiding the planet towards a better future.
The Reduce—limiting the amount of products that are bought, in turn generating less waste—is one way at positively looking at shopping.
The Reuse—choosing products that can be used again or have another purpose once it is finished—allows for people to make a smarter choice on how to keep less waste from leaving your home, yet making sure you do not buy things that can't be used in that way.
The Recycle—materials that can be re-processed into other materials—brings a community building activity to the surface.
Ways you can help:
-       Buy reclaimed or recycled materials and products.
-       Do the research before you buy
-       Make sure to recycle anything that can be recycled in your community
-       Reuse materials when you can and if not try and recycle them
-       Use reusable water bottles and coffee mugs/thermos that you can bring to your local coffee shoe instead of using the     paper ones
-       Buy less and consume less
-       Fix up anything that you currently have until you can no longer use them and then recycle them
-       Compost anything that can be and use them as fertilizer on your garden. Here is a good link to how to make your own fertilizer from compost:
How to make your own fertilizer from compost
Information on materials that you can recycle:
Here are some statistics on waste consumption and recycling in America:
Here is a video called the Story of Stuff that explains where our products come from and how we use them:
The world consumes about 15 terawatts of power from energy sources such as oil, coal, natural gas, and alternative energy (solar, wind, hydropower). The average light bulb produces about 100 watts of energy and one terawatt powers about 10 billion 100-watt light bulbs at the same time. Some of the energy that is being used happens when there are alternative choices that could have been made, wasting energy. This wasted energy comes from homes, businesses, and cities that leave electricity on over night, or while not in use.
An event that started in 2007 known as Earth Hour helps to gain awareness over the amount of energy we waste each year. Earth Hour is an hour a year that people commit to not using electricity. It began in Sydney, Australia and has been extended to cities all over the world. On March 23rd from 8:30pm to 9:30pm commit to night by candlelight. Some ways of committing to this hour is by throwing an event or participating in an event that will not use electricity for that hour.
Earth Hour teaches people that the idea isn't about an hour of no electricity but, it trying to bring awareness about the wasted energy that is happening and of how much energy we can save each day of our lives. It is their hope that it will teach people to be more respectful of the amount of electricity that they use and try to use less when they can. Earth hour is a chance for people to take action and start protecting our planet. Take a step and learn ways on how to reduce your energy consumption and help the planet strive the way it is supposed to.
Steps:
-       Turn off lights when you are not in a room
-       Hang dry clothing
-       Only use dishwasher when completely full
-       Use energy saving light bulbs
-       Use dimmer lights
-       Use the microwave instead of the stove
-       Use candle light one night a week
-       Use energy saving power strips
-       Turn off power strips when not using them
-       Unplug appliances and other objects when not using them
-       If you own a business try turning off the lights at night and find other solutions to why you would keep them on.
-       Charge phones and computers only when needed
These are only a few ways of changing a little bit of your daily habits that will help make a huge change in the planet.
Alternative energy is an energy source that comes from a foundation other than fossil fuels. Fossil fuels that are commonly used that damage the environment are oil, coal, natural gas, etc. Solar power, wind power and hydropower are all creditable sources of energy that produce less waste, less release of harsh chemicals, and less damage into the environment and atmosphere.
Solar Energy is an energy source that comes from the sun. The photovoltaic cells, also know as PV cells, are the main way to receive energy from the sun. Once the sun hits the PV cells the electrons become loose from their atoms releasing electricity. One advantage that solar energy has is that they can generate electricity anywhere in the world, or even in space, such as on satellites. Solar energy is noise free, chemical free, and can be placed almost anywhere the sun hits. A disadvantage of solar energy is that it doesn't work at night and therefore relays on a battery to hold the energy, it can require a lot of space, although they are primarily placed onto roofs, and they can cost a lot of money. There are other forms of solar energy such as Solar Thermal Power Plants. To learn more check out: Solar Energy 101
Wind power is used with wind turbines to collect the pressure of wind. They produce energy when the wind turns the propellers, or blades, that then connect to a shaft connected to a generator to make electricity. Wind is the movement of air from a high pressure to a low pressure. Wind happens because the sun unevenly heats the earth and without wind the earth would overheat. Wind turbines can be as tall as a 20-story building, where the higher the turbine the more access to wind it has, meaning more energy. Most of the turbines are used on a wind farm where there can be hundreds of them. An advantage to wind energy is that they produce no air or water pollution and once the turbine is installed there is little to no cost needed. A disadvantage is that the turbines have been known to kill bats and birds, the noise level can be very difficult to live near, and if there is no wind blowing, there is no energy being generated. To learn more check out: Wind Energy 101
Hydropower has been more popular than Solar and Wind energy. It is energy taken from a flowing water source that comes from the top of a mountain and runs as a river or stream to the ocean. A hydropower plant will have an electric plant, a dam that opens and closer, and a reservoir or pool of water. The water behind the dam goes through turbines, spinning them to produce electricity. An advantage to hydropower is that it cost very little once the dam is built since the flow of water is free and is renewable each year by snow and rainfall, and it also can create enough electricity to light a city. A disadvantage of hydropower is that by damming the rivers and streams it affects wildlife and the natural world. It can cause problems for animals that migrate, such as salmon, and can cause low oxygen levels in the rivers, which can be harmful to river habitats. To learn more check out: Hydropower 101
CODE_n, a company who promotes start-ups who have a digital innovation for sustainable energy, is having a competition this week starting March 5th, 2013 in Hanover, Germany. CODE_n is showcasing 50 fresh companies in over 13 different countries that will compete at the CeBIT 2013 tradeshow. This is CODE_n second year of doing this competition and they receive a high number of companies that apply. The competition gives out awards in two categories, "Startup" and "Emerging Company". One winner will be announced from each category and will win 15,000 Euro each as well as free exhibition space at the CeBIT 2013 tradeshow. The award show is March 7th, 2013 and will announce who the winner of the "Startup" and "Emerging Company" categories are.
Andy Bäcker and SURE are apart of this competition in leading start-up companies that are devoted to making sustainable sources easier to access and to learn about. Bäcker and the Sustainable Reference team are listed in the carbon footprint and sustainability category with their platform SURE. SURE sustainably scores products, cities, companies and more in a universal way, while allowing for an exchange of points to help gain awareness, discounts and other promotional values. The platform allows for people to stay in touch with sustainable sources. Bäcker will demonstrate SURE, its concept, goals and etc. on March 6th, 2013. Find out on March 7th, 2013 if Andy Bäcker and the Sustainable Reference team won an award.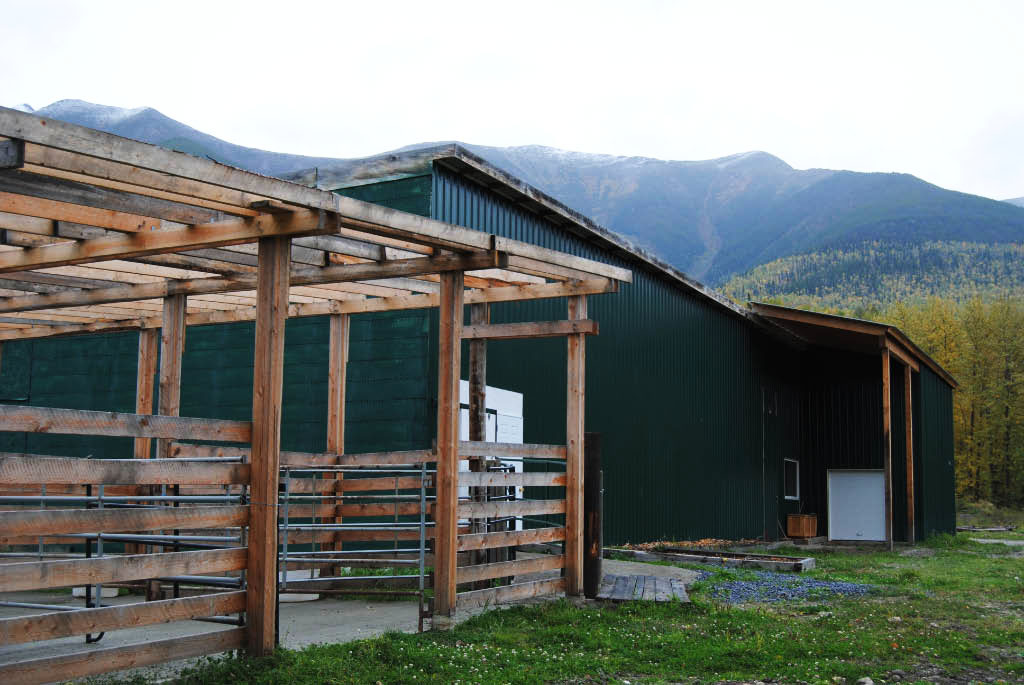 The answer is yes. Slaughterhouses that are small-scale and more abundant are a sustainable way to making sure your meat not only is clean of disease, but also more environmentally conscious from the limited amount of transportation that is needed. I've mentioned before that transportation for farming can be a huge impact on the environment, and that is true. What is true for farming also is true for animal farming. Transportation to and from the farm to the slaughterhouse can be expensive, both with money and environmental costs. Rachel Dovey in the article "Food Freight" who writes for Bohemian.com says, "North Bay ranchers surveyed in a 2009 study conducted by the University of California Cooperative Extension reported an average 97 minutes of one-way travel time between ranch and slaughterhouse, meaning that meat which might have been raised only miles from your home traveled an extra three hours before getting to your plate" (Dovey). This accounts for a increased amount of a carbon footprint that comes from the trucks that transports to and from the slaughterhouse. Since the meat travels further than it should for "local" meat, it defeats the purpose of having local meat.
So, how can we be sustainable while still having enough meat produced to feed the growing country? Well, the answer isn't easy but it shouldn't be. When you talk about the care of the animals, those of which live on the slaughterhouse and are transported there, it requires a little thinking about what is ethically moral and what is humanly moral. People want and demand meat and that is natural, what we need to do is concentrate on the good aspects of animal farming and slaughterhouses currently and change the bad, such as large-scale slaughterhouses. Not only are they painful and torturous to animals, they build up large amounts of methane and other gases that add to the already rising greenhouse gases in the atmosphere. If an animal grows up on an organic farm where they are free to roam and use rotating land processes to eat grass, with no hormonal drugs plunged into their feed, and can be happy and stress free, their quality of life and the quality of the meat are much better.
Mobile slaughterhouses can be a solution to getting rid of large-scale slaughterhouses and present a sustainable way of producing meats. Although these mobile trucks are only used for small-scale farming, they could help in bringing back the pride and use of smaller farms for meat. The facility is fully equipped and can produce meat from larges animals, such as a cow, to small animals, such as a chicken. The meat can then be driven straight to the distributor or left at the farm if the farmer chooses to sell the meat on their own. It is a smart solution to small-scale slaughterhouses and can be used for many farms.
Another solution can be small slaughterhouses on small farms. The issues with this solution is that the USDA has strict rules against slaughterhouses, they believe that the small-scale slaughterhouses provide diseases and other issues, but the large-scale slaughterhouses have been known to pass disease such as E Coli from slaughterhouse to peoples plates. According to the article "Small-scale Slaughterhouses Aim to Put the 'Local" Back In Local Meat" by Beth Hoffman posted on the National Public Radio website, "Over the past 20 years, slaughterhouse consolidation has left small scale producers scrambling. Just four corporations slaughter about 80 percent of the cattle in the United States. Many facilities now only process large numbers of animals at a time, and will not allow ranches to bring in – and get back out – the same animals" (Hoffman). When a farmer sends their animals to get slaughtered at a large facility they unable to get the same meat from the animals they sent in, which means that they could be getting meat from another farm that doesn't treat their animals as well, making the quality of the meat for that farmer to sell unknown. That is why small-scale slaughterhouses, the old fashioned way, makes it easier to keep track of the meat that those farmers raised.
A good way to stay informed and know when you are buying local is to ask as many questions as your local butcher can answer. And if they can't answer any questions, most likely the meat they are selling isn't going to be locally raised or raised well, so I would say shop somewhere else.  Always be aware of where your meat comes from and the way the animals you are eating were treated.
Beth Hoffman "Small-Scale Slaughterhouses Aim to Put the 'Local' Back in Local Meat"
"Mobile Slaughterhouses Help Meat Go Local"
Mobile Slaughterhouse Information
There has been much hype lately about the word organic. What does the word actually means? What does that mean for the food that you get? Organic crops are made with only natural fertilizers and chemicals as well as traditional remedies used for farming to get rid of pests. The United States Department of Agriculture regulates what is considered organic and what is not. Their website states about organic food standards,
            "Organic crops. The USDA organic seal verifies that irradiation, sewage sludge, synthetic fertilizers, prohibited pesticides, and genetically modified organisms were not used.
            Organic livestock. The USDA organic seal verifies that producers met animal health and welfare standards, did not use antibiotics or growth hormones, used 100% organic feed, and provided animals with access to the outdoors.
            Organic multi-ingredient foods. The USDA organic seal verifies that the product has 95% or more certified organic content. If the label claims that it was made with specified organic ingredients, you can be sure that those specific    ingredients are certified organic"  (USDA).
Organic means a safer and healthier process of producing food. Organic means less suffering from animals while on the farms, as well as for humans who would handle harsh chemicals while farming non-organically. Organic means producing less waste and using natural processes to make food.
The cost of organic foods may be higher than the cost of non-organic foods, but they are produced with no hormones, no harmful chemicals, and better health standards then non-organic food. Buy organic if you can.
Here is a list of farms that the USDA have certified as organic
Green gamification—a tool that uses games and other sources to reward people based off of their sustainable approaches—has taken over the incentive for people to become sustainable. According to Merriam Webster the word sustainable means "of, relating to, or being a method of harvesting or using a resource so that the resource is not depleted or permanently damaged". It is important to define sustainability and to know how your practices and daily habits are either working towards sustainability or against it. Companies use gamification with their employees to reach an end goal of sustainable practices while making it fun. Gamification is not only used by businesses, it is also used within universities and on an individual level.
One company using gamification that will make a difference in how sustainable people's practices are is Sustainable Reference with SURE. SURE is a platform that engages your connections with your city, local companies, local businesses, and local products based on sustainability. Your sustainable behaviors are tracked in reference to where you shop, and how much energy you consume at home. Once your sustainable behaviors are tracked you will gain points that can be used as an exchange between businesses that you shop at. These points can then be used to redeem discounts at participating retailers. These discounts motivate people to shop at the more sustainable businesses within their community. SURE simulates people to develop a healthier way to become sustainable by bringing it to the community level and with gamification of discounts to participating local retailers.
According to a survey done in San Rafael, California by the Marketing Research Methods at Dominican University of California for the SURE platform, "90 percent of people said sustainability is 'very important' or 'extremely important' to them". The majority of these people found it important to know how sustainable the company was that they were shopping at. SURE provides the information needed to know how sustainable businesses are in your local community.
Sustainability—not over depleting your resources and exercising the most environmentally conscious decisions—has been exploding in the last few years. People now prefer the more sustainable lifestyle and with SURE they are aided towards that lifestyle.